Something you may not know about me is that I love typography.  I've recently started a couple of personal design projects (more on that to come!) and have stockpiled fonts to use for them. I decided to put together some of my current favourites to share with you all.
This collection is of brush, script and handwritten fonts and the good news is that they are all free to download and use*.
Download links are at the bottom of the page.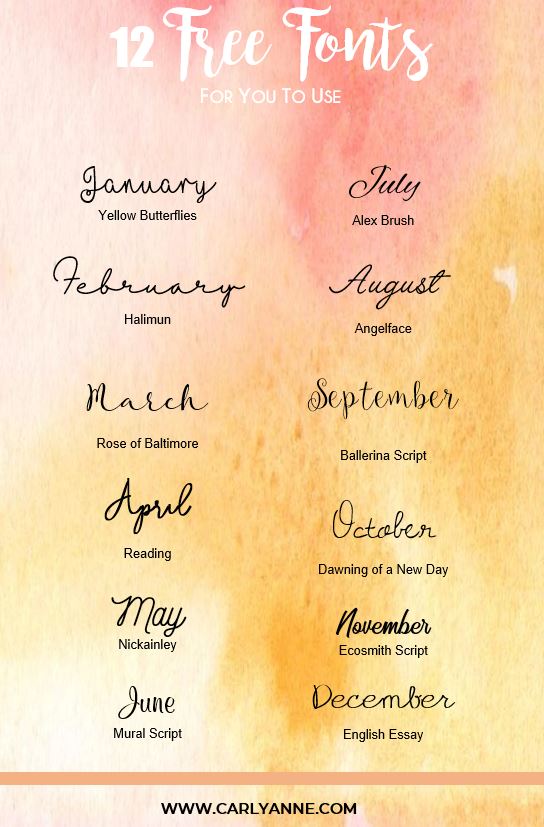 MF Yellow Butterflies ~ Alex Brush ~ Halimun ~Angelface
Rose of Baltimore ~ Ballerina Script ~ Reading ~ Dawning of a New Day
NickAinley ~ Ecosmith Script ~ Mural Script ~ English Essay
Let me know what you think!
xo
Carly-Anne
Disclaimer: *Double check the license on the font if you intend them for commercial use.