Last Wednesday Jason, Kristin & I got all gussied up to go to the Canadian Club Party for Mad Men's Season 5 DVD launch at Trump Hotel.
I was really excited to be all dressed up and going to a swanky hotel for a party. I wore my new blue dress that Jason picked out and bought for me, pearls, heels & a leopard print coat.  I need to bring it out more often.  It was my first time in the Trump Hotel and it was really cool inside – gothic, garish and opulent is how I'd describe it.  I'd love to stay in one of their rooms for a staycation.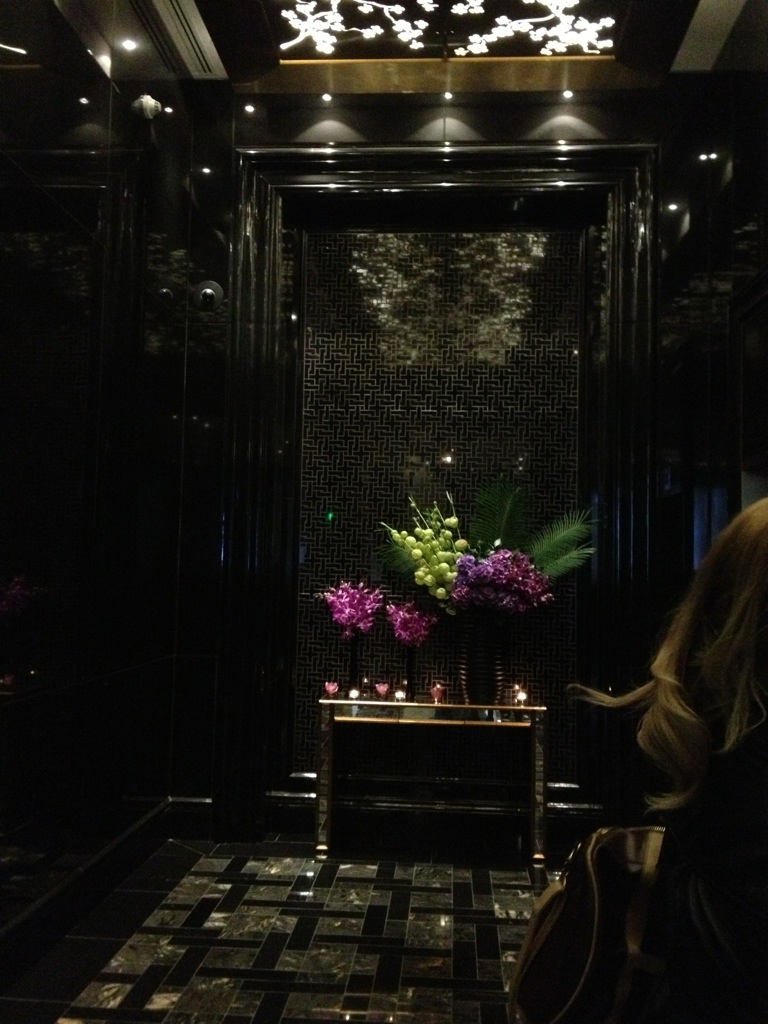 Waiting for the Elevator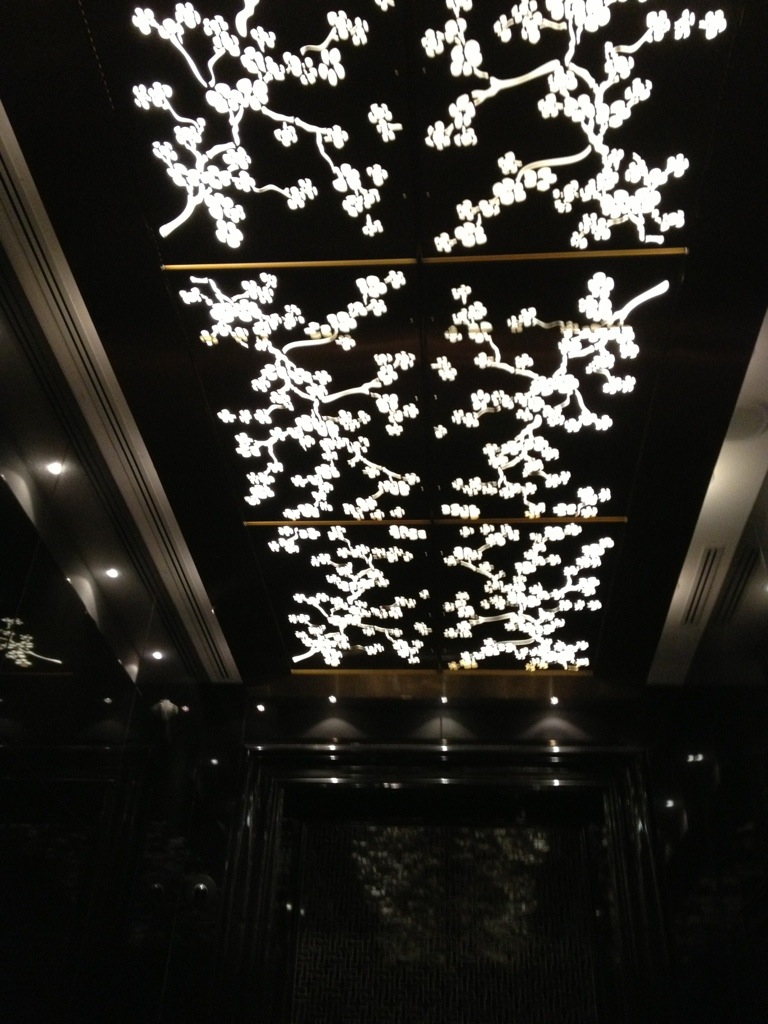 Ceiling of elevator lobby
We ran into
Casie
&
Sean
right inside and got some family photos taken 🙂  I also got a good one of just Jason & I but it went into my spam and I deleted it 🙁
There was a tasting bar setup try Canadian Club's Classic, Reserve and Sherry Cask whiskeys.  Jason did the tasting with Brock and he says that his favourite was the CC Sherry Cask and it is a great sipping whisky; and the Reserve was a good daily drinking whisky.
Trump Hotel Lobby – It's really night time!
After the event Jason & I headed over to the Indie Week Launch Party to watch some bands, pick up our passes and of course say hi to Daryl & Shaun (congrats on another great Indie Week guys!)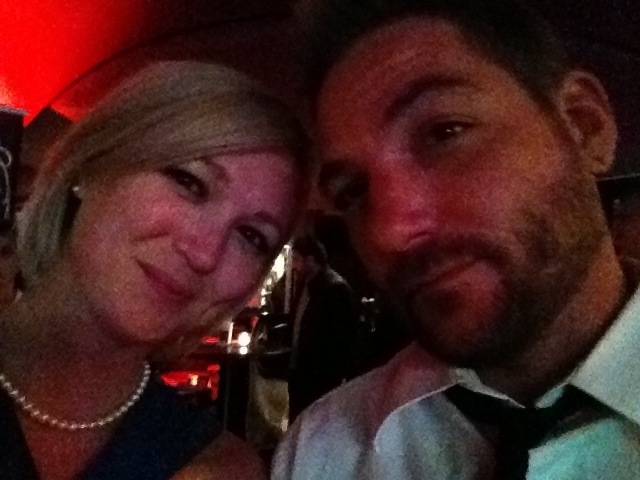 We cabbed home and the meter in our cab had an LED horse beside the dollar amount that ran as fast or as slow as the cab was driving.  It was the first time I've seen it and was pretty cool.
We had an awesome night and with two gift bags to take home that means I have a copy of Mad Men Season One on DVD to giveaway to you guys!  Stay tuned for the contest post later today!!!