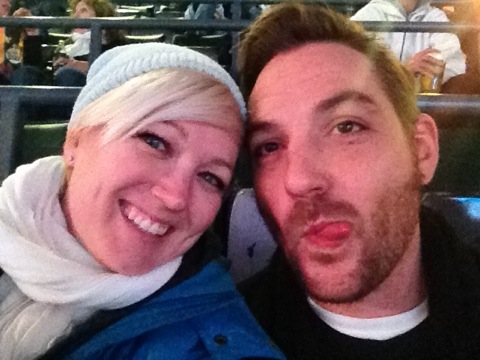 Last night was my annual Dad/daughter hockey game. Unfortunately Dad got sick and couldn't go so he gave Jason his ticket. It was his last night in Toronto so it ended up being a pretty great last night date.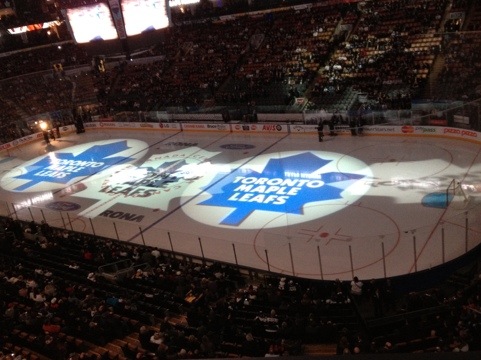 The Leafs lost the game in the first 12 seconds when The Panthers scored the 1st goal and I was ready to leave at the 2:45 mark when they scored again but us Leafs fans are gluttons for punishment. It ended up being a fun game but I've never seen so many NHL players trip over their own feet or been unable to receive a pass before. Final score was 5-3 Panthers.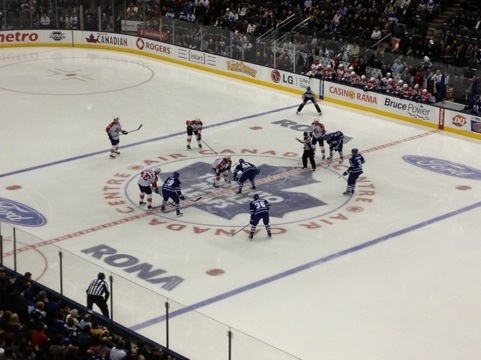 We got home just after 10 and were up again at 4am to drive Jason to the airport. I tried to suck it up and not cry but damn I miss him already. Only a couple of tears and I'm gonna go down for a visit mid-March so it's not too far away.
Hope you're all having a great week.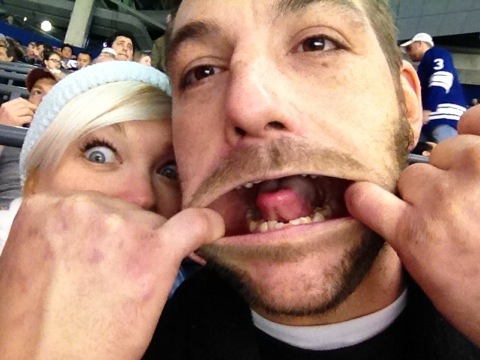 …blogged from my iPhone