Today is the official start of 2018 for me. We spent the past few weeks in Florida visiting family and enjoying the beginning of the year and I did absolutely nothing but enjoy myself. It's the first time I've had a vacation in years where I didn't have to work (yay mat leave) and there was nothing that needed taking care of. But now that we're back to reality I'm really excited to get on with it!
2017 was a whirlwind of a year. I started it off with morning all-day sickness (that lasted until Abigail was born) and was a pretty miserable person to be around because of it. I also didn't feel like myself and had a hard time envisioning life as a Mom – and when I say hard time, I really do mean it. Wrapping my head around leaving my career – for up to 18 months – after a fantastic 2016 that included a promotion, to being a full-time mother was a real challenge for me.
Fast forward to January 2018 and my little bean is 4 months old, growing and learning every day and I can't imagine life without her!
Last year I didn't set any goals or make any plans and it felt like I was blowing in the wind without any direction, which was hard for this Capricorn who loves lists and planning and schedules and organization.
But 2018 is already shaping up to be an adventurous new year and I can't wait to see what it brings. And of course, I've got a whole pile of goals for myself this year and it all starts today!
2018 Goals
Get back to blogging regularly and create at least 1 post per week
Get in shape and lose this baby weight! It took me 9 months to put it on, so I'm giving myself 9 months to get it off – and for my birthday bought the 9 month membership to Toronto Yoga Mamas to help me get there, starting February 1st.
Update my skin care regime. I have been a Pure + Simple user since 2010, but last year I ran out of product and started using whatever I was given in my ipsy* and FabFitFun* boxes. My skin has been pretty good but I'm noticing postpartum that EVERYTHING has changed, so I need to get back to my Pure + Simple routine.
Start and stick to Weekly Meal Planning so we order less takeout and make more dinners at home – and healthy dinners at that! We've got a chalkboard calendar and a Pinterest board full of delicious ideas so all I need to do is get my butt in gear.
Spend less time with a screen – be it watching TV or spending time on my iPad/phone, I'd like to spend more time doing things and going places instead.
Plan and take 2 vacations. 1 honeymoon vacation for just Jason & I (we still haven't done this!) and 1 family vacation with Abigail & Finn.
Use all the features for my Day Designer* (day planner). There are so many goal setting, weekly and monthly planning, organizing and monthly challenges from the Day Designer community and I'd like to use as many as I can.
Spend more time with friends & family!
Organize and declutter my life – trying to move towards a more simple and minimalist household.
Try to downsize my wardrobe to a capsule collection (or at least one for each season!).
Happy New Year!
xo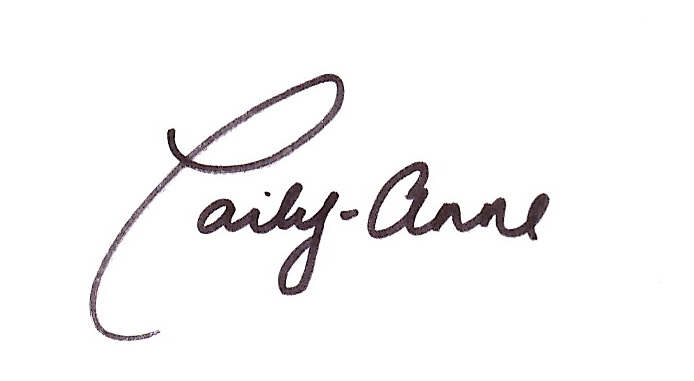 P.S.* links that are starred are affiliate links