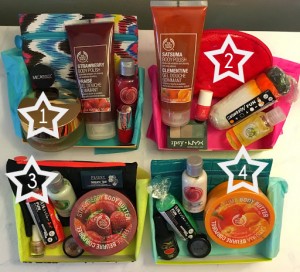 Thank you to everyone that entered the Birthday Gift Giveaway and thank you again for all of the sweet birthday wishes.
To pick the winners I used a very scientific method of pulling names out of a hat!
Drumroll please…..
And the Winners are:
Birthday Gift #1 – Krystal Chang
Birthday Gift #2 – Shannon Payne
Birthday Gift #3 – Nikki Goss Misura
Birthday Gift #4 – Kimz Wimz
Congratulations to all the winners. To collect your prize, please send me an email with your mailing address to carly[at]carlyanne.com.
Happy Friday!
xo