I'm standing at the TTC stop at King and University, waiting for a streetcar to be empty enough to let more passengers on. Instead of being frustrated, I'm thinking about last Wed night when my sailor picked me up from work, at the foot of Simcoe.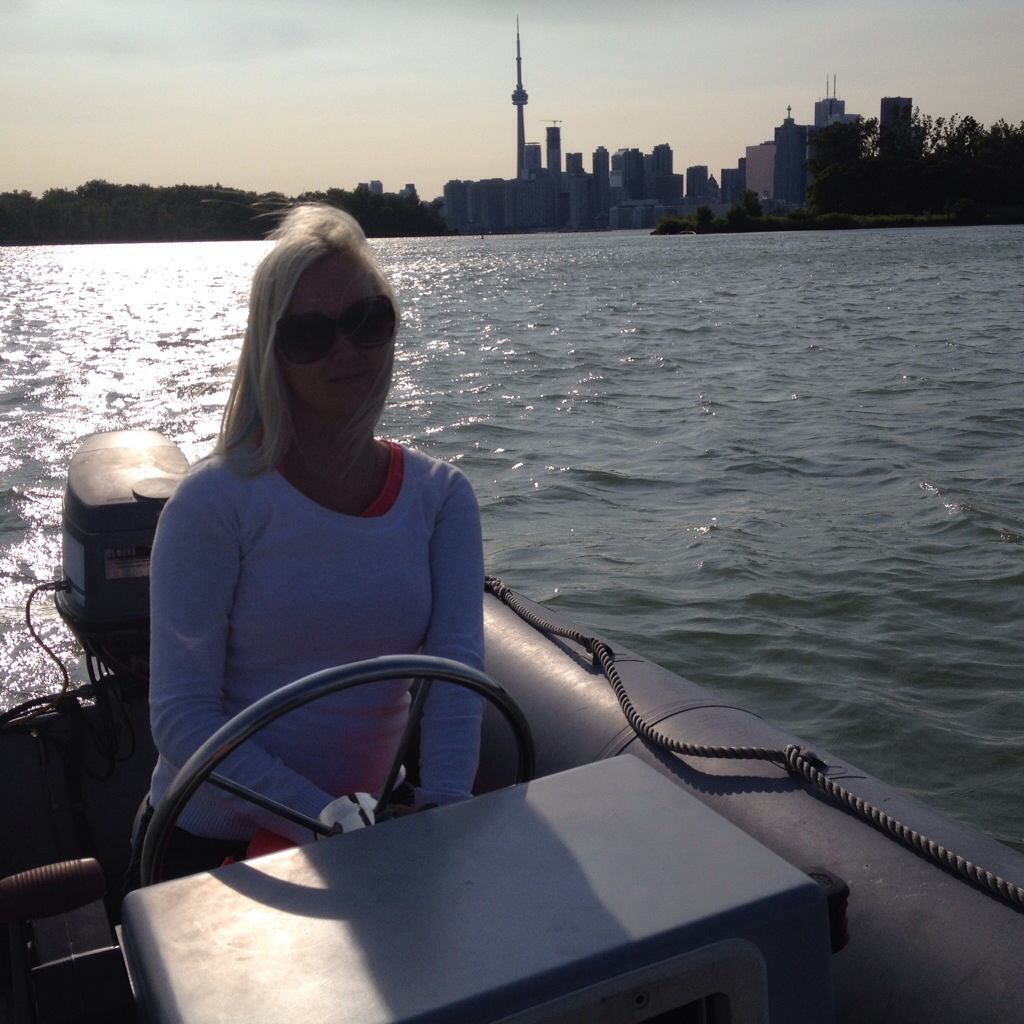 It was super sweet of him to get me. Even though it was in the dinghy. And even though we ran out of gas at the point.
It's the little things that count in life. I'm lucky to have someone who would go out of their way to do something sweet.
It definitely beat standing on a packed streetcar for the ride home.