Now that we are halfway into January it is time for me to compile my list of goals or resolutions for 2013. I've been thinking hard over the past two weeks on what I want to accomplish, both personally & professionally and I feel good about the ones I've decided.
Do you make resolutions? If so, do you stick to them? Are they attainable?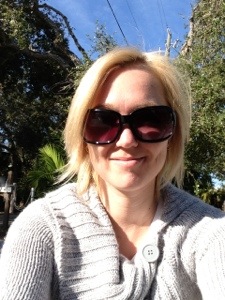 Carly-Anne's 2013 Resolutions
Eat a healthier, more balanced diet – as a vegetarian I don't eat meat but occasionally I'll eat seafood (mostly in FMB). This year I'd like to expand my vegetarian cooking repetoire and prepare more balanced and healthy meals for myself & Jason. I'd also like to try to eat local and organic as much as possible and have signed up to test out Toronto's produce delivery services (more info to come!). When buying meat for my man we typically go to our local butcher Meat On The Beach where all the meats are sourced from local farmers.
Excercise – I have had a Yoga mat for years and have taken 1 class in my life. You wouldn't believe it, but I am the heaviest that I have ever been in my life – 11 lbs more than I've ever been – and on a small frame like mine it is just unhealthy. I want to find a great Yoga class – one with not a lot of people and either close to home or work – and go at least 2x/week. I'd also like to take some dance classes or something cardio-ish and this summer I'd like to get another bike (mine was stolen) and ride it more often. I'm not a runner, though I hear it is a great thing to do – but walking the boardwalk a few nights a week would also be great. I would also love to get back on a horse. It has been years since I've ridden and the last time was on my beloved POA Breeze (may she rest in peace).
Blog more often – I used to blog pretty consistently when I worked from home but since my situation changed a couple years ago it has been pretty infrequent. I have tons of draft posts that get started and not finished and my Show & Tell has been pretty inconsistent as well. I'm not going to write on a set schedule but I'd like to increase my frequency so there are at least 3 posts/week. I'd also like to run more contests – ideally 2x/month – because I LOVE giving stuff away to you guys!
Travel – I have been to England, across Canada & to quite a few US states but I have NEVER been on an all-inclusive beach vacation. I am DYING to get away, somewhere exotic and warm, with my amazing man and this year I want to actually plan and take a real vacation. The only place we can't go is Cuba (my man is American) and I'd love to hear your favourite vacation spots or recommendations. I'm thinking 4-5 stars, luxury, adults only and if I can ride a horse on the beach that would be amazing.
Work wise – this year I'd like to strengthen by business development skills and bring in a few clients of my own. My goal is for at least 1 but I am obviously open to more (and referrals are more than welcome). I want to exceed my yearly target by at least 25% and try to have each role I am working on be filled with a candidate that I bring to the table.
Education – I love to learn and grow my skillset and knowledge but am not a person that can sit in class & learn. I just can't concentrate or pay attention to someone who is teaching by talking. I learn best working on my own and reading it for myself. This year I'd like to get back into an online course or 2 and am thinking about taking either more PR, business or HR courses.
Giving back to my community – I would like to get involved with a charity or not for profit and donate time and energy to improving my community and the people in it.
Public Speaking – For the past 3 years I have sat on a panel at COLS talking about being responsible online. Last year I did a presentation to PR students at Centennial College. I would love to increase the number of speaking engagements that I do and create a speaker/presenter profile for myself.
Finances – I have basically lived paycheque to paycheque forever. This year I want to actually SAVE money and be completely on top of my finances. I've been using Mint for the past few months to get myself organized and on budget (which is AMAZING and you should try it out) and it's been helping me to get in shape and track where I'm spending/wasting money.
DIY – I've had a sewing machine for a few years and have made some wearable items and this year I'd like to try and make 1 thing per month. I'd like to be more of a DIY girl and make as many things as I can, including gifts for people. Jason sent me a really cool idea to write down memories throughout the year and put them in a jar. At the end of the year you can read all of the things you've written and we started it when we got back from Florida.
Be environmentally friendly – I wrote about this already this year but I am going to try to reduce my waste as much as possible. I'd like to buy in bulk, use paper instead of plastic and recycle as much as I can. I've always been pretty good at this but in 2013 I want to step it up and inspire others around me to make the change as well. Suggestions are always welcome!
That's all I've decided on so far. I might add to the list as the year goes on, but I feel that these are all things that I have been wanting to do and they are all attainable. I'll follow up with progress of course and I'd love to hear if you make any resolutions as well.
Happy New Year and Cheers to 2013!!